Love is in the air and what better way to show your love than with a unique and meaningful crypto-themed gift? This article will take you through some of the most popular Valentine's Day gifts that are sure to bring a smile to your beloved's face.
Introduction to Crypto Valentine Gifts
When it comes to expressing your love, nothing says "I care" quite like a heartfelt gift. But what do you get for the crypto enthusiast in your life? With Valentine's Day just around the corner, we've put together a list of unique crypto valentine gifts that are sure to please your special someone.
From stylish cryptocurrency-themed clothing and accessories to fun crypto-related games and toys, there's something for everyone on this list. So whether you're looking for a small token of your affection or a grand gesture, we've got you covered.
Popular Crypto Gifts
There are plenty of ways to show your loved ones how much you care this Valentine's Day, and with the growing popularity of cryptocurrencies, there are now some unique and thoughtful crypto-themed gifts that you can give to your special someone. Here are some of the most popular crypto gifts that are sure to put a smile on your Valentine's face:
1. Ledger Wallet – Give the gift of security with a hardware wallet. A hardware wallet is the ideal solution for crypto holders who are concerned about their coins being stored in electronic wallets or on exchanges. Nobody can be protected from hack attacks that occur every minute, so a hardware wallet is essential for crypto holders.
The most popular model of Ledger Nano is the most popular hardware wallet since there are not many available. It can store multiple cryptocurrencies at the same time and has extra security levels to protect assets. This gift is portable and is suitable for beginners and experienced traders alike.
2. Crypto T-Shirt – Show your love for all things crypto with a stylish t-shirt. There are plenty of designs to choose from, so you can find the perfect one to match your loved one's personality.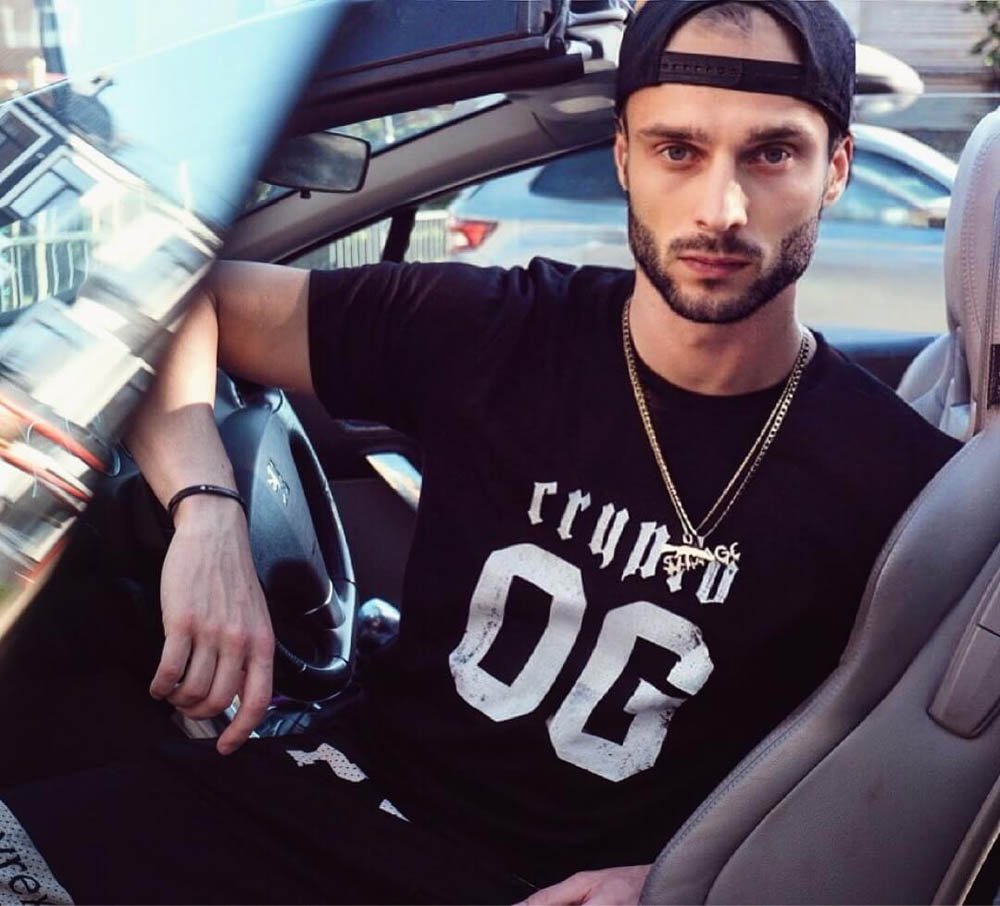 3. Crypto Mug – Start their day with a cup of coffee or tea in a mug that shows their love for cryptocurrency. Whether they prefer Bitcoin, Cardano, Ethereum, XRP, or another coin, there's sure to be a mug out there for them.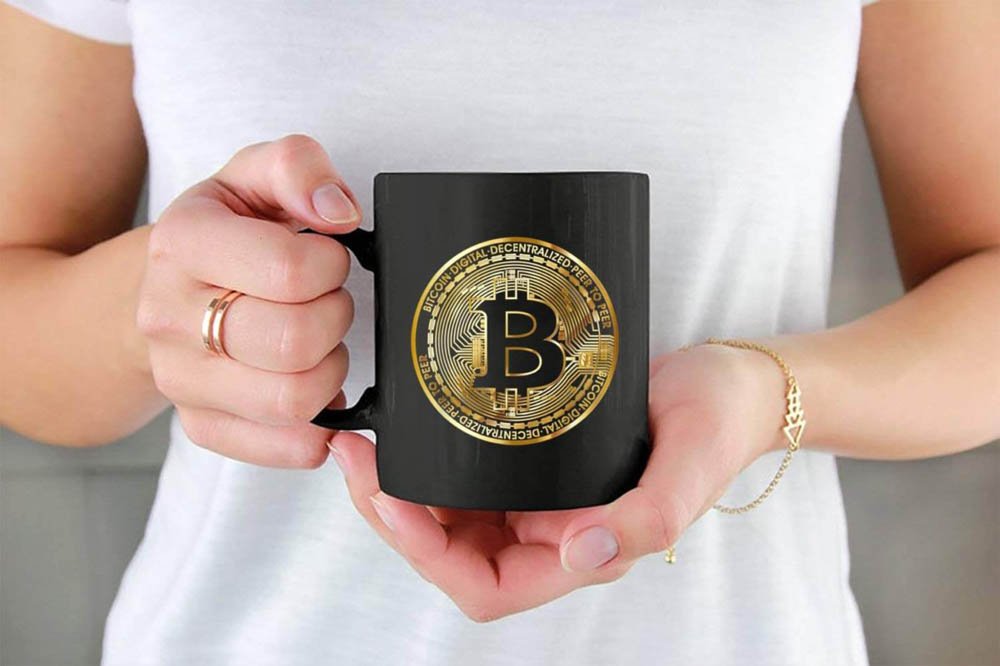 4. Physical Bitcoin – For the ultimate in cryptocurrency bling, give your loved one a physical bitcoin.
The easiest way to get physical bitcoins is through online stores like Etsy. These coins are also relatively affordable and can sometimes include sending a personalised letter along with the gift.
5. Crypto Artwork – Show your affection with a unique piece of crypto-inspired art. Whether it's a painting, sculpture, or print, it's sure to be the perfect gift for any crypto enthusiast.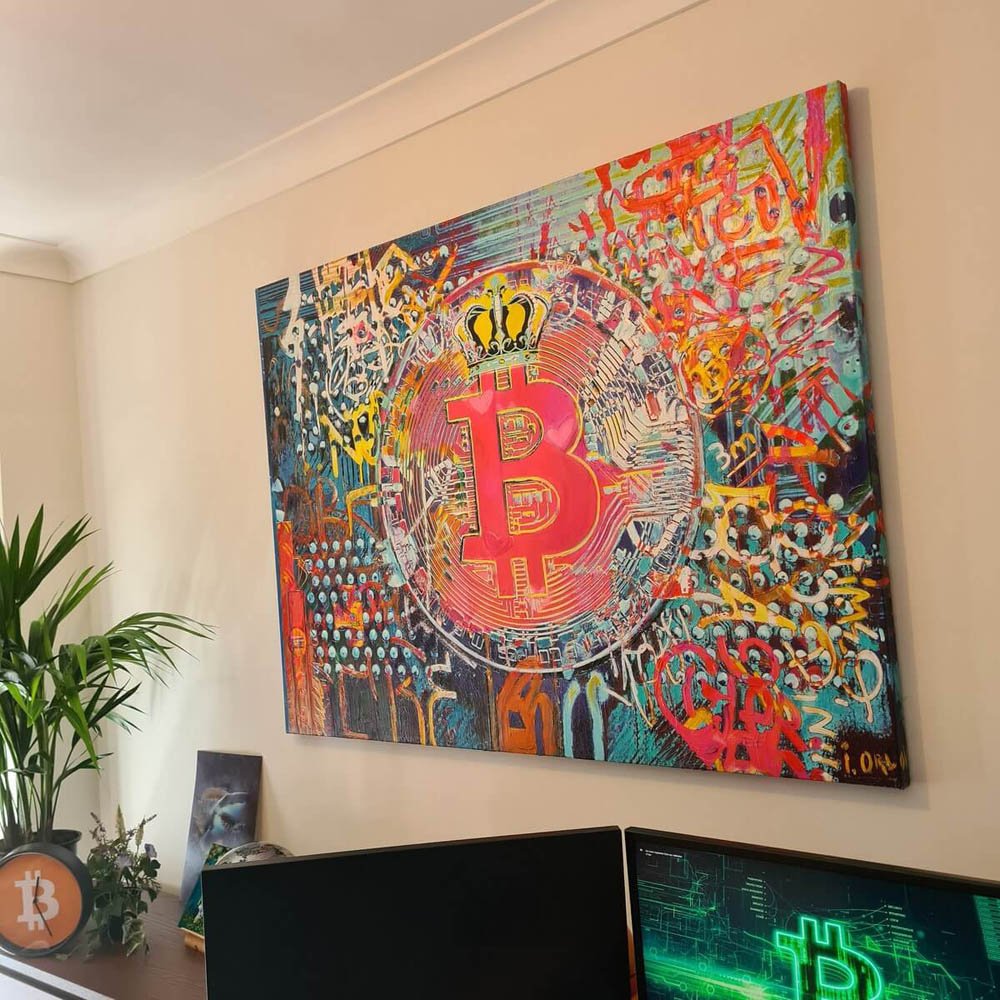 6. Crypto Book – Treat your special someone to a book about cryptocurrency. Whether they're looking to learn the basics or dive deeper into the technology, they'll find plenty of options to choose from.
7. CRYPTOTAG – titanium plate made for engraving your hardware wallet's seed phrase. This makes it the perfect gift for anyone who wants to keep their cryptocurrency safe and secure. With CRYPTOTAG, they'll never have to worry about losing their digital assets – and that's the best gift of all!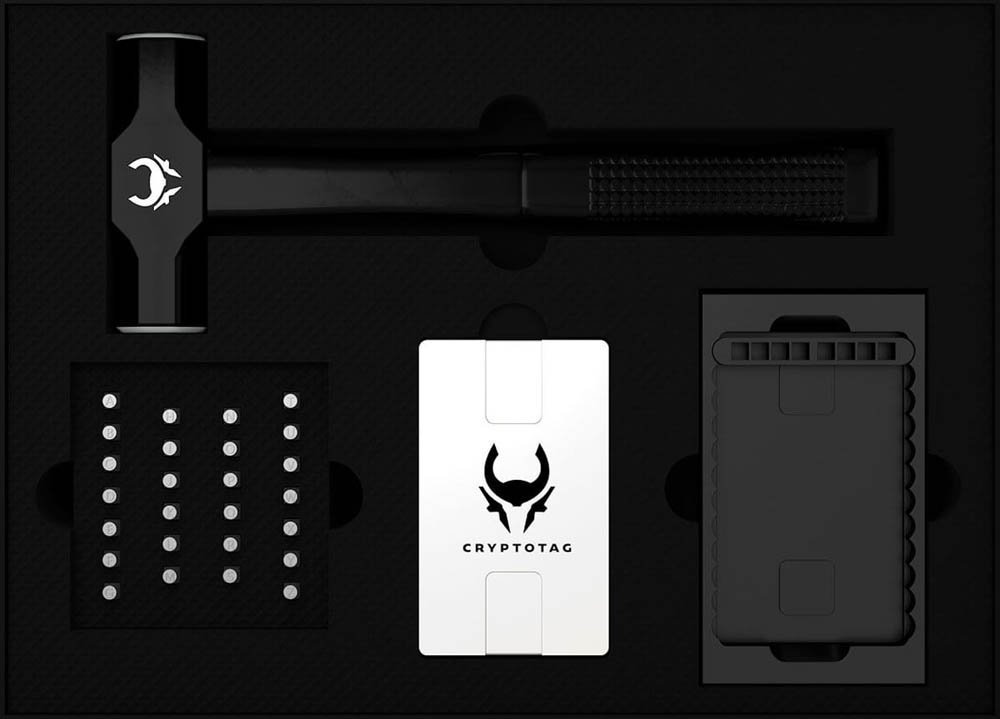 8. Gift Card – If you're not sure what crypto-related item your loved one would like, consider getting them a Crypto Goodies Gift Card. This way they can choose exactly what they want.
We know it might be hard sometimes to find that perfect gift for a crypto enthusiast. That's why we created Crypto Goodies Gift Card, so you can give the best present any time of the year. No need to guess the size or color, because with our gift card you can get anything you want from our online store.
The Crypto Goodies Gift Card is a digital gift card that can be used to shop online and top-up from $10 to $10,000. It has a no expiry date and can be used anytime at our online store.
Benefits of Choosing Crypto Valentine Gifts
When it comes to Valentine's Day, crypto lovers have a unique opportunity to show their love and appreciation with crypto valentine gifts. Here are just a few of the benefits of choosing crypto valentine gifts:
1. Crypto valentines are unique and memorable. There's nothing quite like receiving a gift that is truly one-of-a-kind, and that's exactly what you'll get with a crypto valentine gift. Whether it's a custom-made piece of art, a crypto t-shirt, a crypto mug or a physical bitcoin, your loved one is sure to appreciate the thoughtfulness and uniqueness of your gift.
2. Crypto valentines are thoughtful gifts that show you care about your loved one's interests. If your partner is into cryptocurrency, then giving them a crypto valentine gift shows that you're supportive of their interests and willing to celebrate their passions.
3. Crypto valentines can be very affordable. Because there are many different types of cryptocurrencies, you can find a gift that fits both your budget and your loved one's interests. For example, buying a small amount of cryptocurrency as a gift can be an incredibly affordable way to show your love on Valentine's Day.
4. Crypto valentines can be easily personalized. Whether you choose to engrave a message on a physical bitcoin or include a special note with your digital currency transfer, it's easy to add a personal touch to your crypto valentine gift.
Tips for Choosing the Right Gift
When it comes to choosing the right gift for your loved one, it can be tough to know where to start. But don't worry, we've got you covered. Here are some tips for choosing the perfect crypto memorabilia for your special someone:
1. Consider their interests: What does your loved one like? Do they prefer traditional gifts, or something a little more unique? If they're into cryptocurrency, then chances are they'll love a gift that's related to this interests.
2. Think about what they need: Another great way to narrow down your options is to think about what your loved one might need. If they're just getting started in the world of cryptocurrency, then a beginners guide book or an online course could be the perfect gift. On the other hand, if they're already an expert, then some more advanced reading material or a new hardware wallet might be just what they need.
3. Don't forget the wrapping: Once you've chosen the perfect gift, don't forget about the wrapping! You can find plenty of crypto-themed wrapping paper and cards online, which will really add a personal touch to your present.
We hope these tips help you choose the ideal crypto memorabilia for your Valentine. Whether you go for something traditional or unique, we're sure they'll appreciate the thoughtfulness behind it.
Valentine's Day Gifts: The Crypto Merch
Conclusion
Crypto Valentine gifts are an excellent way to show your significant other just how much you care. Whether it's a physical token of love, a digital gift card, or even some customized crypto memorabilia, there is something for everyone out there. Showing your appreciation through cryptocurrency-related gifts is sure to put a smile on someone's face and make this Valentine's Day one that won't be forgotten anytime soon.