Description
Crypto Goodies Gift Cards
Give someone a gift they will always love by letting them choose it themselves with a Crypto Goodies Gift Card. It's the perfect way to show someone you care. Whether it's for a birthday, holiday, or any other special occasion, a gift card is always appreciated. Simply choose the amount you want to give, and the receiver can enjoy using it for online purchases.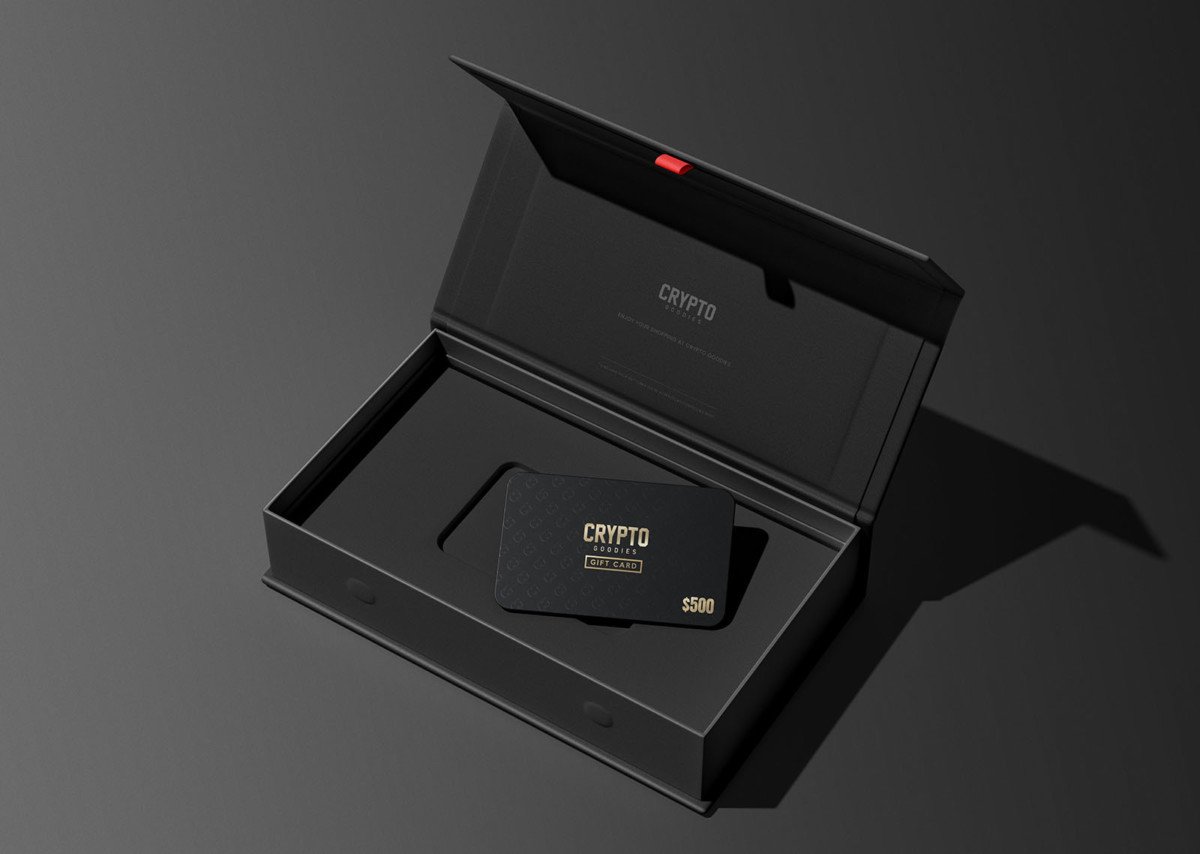 Digital Gift Cards
are delivered instantly for free via email
can be topped up
are easy and safe to use
Check the balance of your Gift Card
It's easy to check the balance of your Gift Card, just click the link below and enter your card number on the next screen.
Frequently asked questions
How long is my Crypto Goodies Gift Card valid for?
Here's the great news, they never expire! You have plenty of time to find the perfect gift for yourself.
Can I order ∞ amount of Gift Cards for my company?
Sure, you can order any amount of Crypto Goodies Gift Cards. For example, if you are running a company rewards program and you want to gift your employees gift cards that they can spend on purchasing amazing crypto merch, please get in touch via email:
[email protected]
Send us your requirements and we will be happy to satisfy your company needs.
Can I purchase Crypto Goodies Gift Card using crypto currency?
Yes
, you can!
We accept Bitcoin, XRP, Ethereum and many other crypto currencies. Check out our FAQ page for the full list of accepted crypto currencies.
What's the minimum and maximum gift card value that I can purchase?
The minimum Gift Card value that you can purchase is $50. The maximum amount is capped at $10,000.
Crypto Goodies Gift Card Terms & Conditions
The minimum value needed to activate a Crypto Goodies Gift Card is $50.00 and the maximum value that can be stored on a Crypto Goodies Gift card is $10,000.00.
To check the balance of any Gift card(s), visit "Check Balance" page.
Gift cards cannot be returned or refunded. The balance cannot be converted into cash.
Gift card(s) can be used as a complete or partial payment.
There are no limitations on how many times a card(s) can be used (until the balance is $0.00).
The card(s) have no expiration date.